About
Founded in 2016, the Legal Data Lab supports empirical legal scholarship at the University of Virginia School of Law.  It evolved as a natural extension of the Law Library's reference services and was one of the first labs of its kind established in any U.S. law school.  The Lab uses data science solutions to help patrons better understand and explain complex legal phenomena.
People
Jon Ashley
Since 2008, Jon Ashley has been the Business & Empirical Research Librarian at the University of Virginia Law Library. Prior to coming to Virginia he was a general reference librarian at the University of North Carolina at Chapel Hill, where he received his M.L.S. in 2006.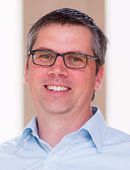 Sarah New
Sarah New joined the University of Virginia Law Library as Web Services Librarian in 2018. She holds a master's degree in Geographic Information Systems, and happily shares her GIS skills with the Legal Data Lab.